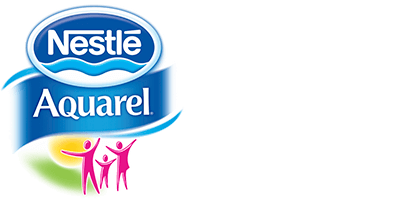 Healthy hidration for the whole family

The natural mineral water content of Nestlé Aquarel is balanced, therefore the whole family can enjoy its pleasant velvety taste. The quality of Nestlé Aquarel's natural mineral water is guaranteed by the special production technology that is carried out under strict hygiene conditions, which ensures that the water reaches the stores cleanly and safely. Nestlé Aquarel is guaranteed by Nestlé; the renowned Nestlé brand has a dual expertise in the field of bottled mineral water and nutrition, supporting its customers in making healthy choices.
Prejsť na web Nestlé Aquarel
Naše značky
Vyrábame tradičné prírodné minerálne a pramenité vody a džúsy, snacky a nealkoholické nápoje svetových značiek.